Introduction


Masterpiece Meditation Workshops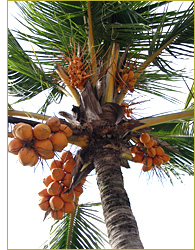 If I asked anyone today, even a stranger on a train, "what does the world need most" they may well say peace!  Meditation has been used in many forms for centuries as a way to experience peace of mind and to remove stress and anxiety. 
The word meditate is derived from the Latin word "meditari" meaning to reflect upon or study, to exercise the mind in thought or contemplation.  What I think about determines my state of mind.  This state of mind then determines how I feel, speak and act. 
With the Masterpiece approach I simply improve the quality of my thoughts as the foundation to work and build on.  When I change the quality of my thoughts to a more peaceful and positive level, my state of mind improves and my journey starts.
Peace is the internal experience of a calm, focused and creative mind revealed in my thoughts, moods, attitude, words and actions.  Thoughts are the most imperishable and valuable treasure.  These sessions will explore ways to preserve this treasure and make my thoughts work for me.
Like any skill, meditation requires practice to achieve satisfying results. More and more people are adding some kind of meditation to their daily routine either as an effective antidote to stress, or as a simple method of relaxation. By doing a little meditation every day, it soon becomes a natural and easy habit, which generously rewards me for the effort it involves.
Get your copy of the Journey Within CD now:
iTunes: http://itunes.apple.com/au/album/journey-within-experiencing/id367714726
Amazon: http://www.amazon.com/Journey-Within-Experiencing-Meditation/dp/B003HB9R44